Succubus Stories is an erotic text-based adventure game currently in development for PC and the web.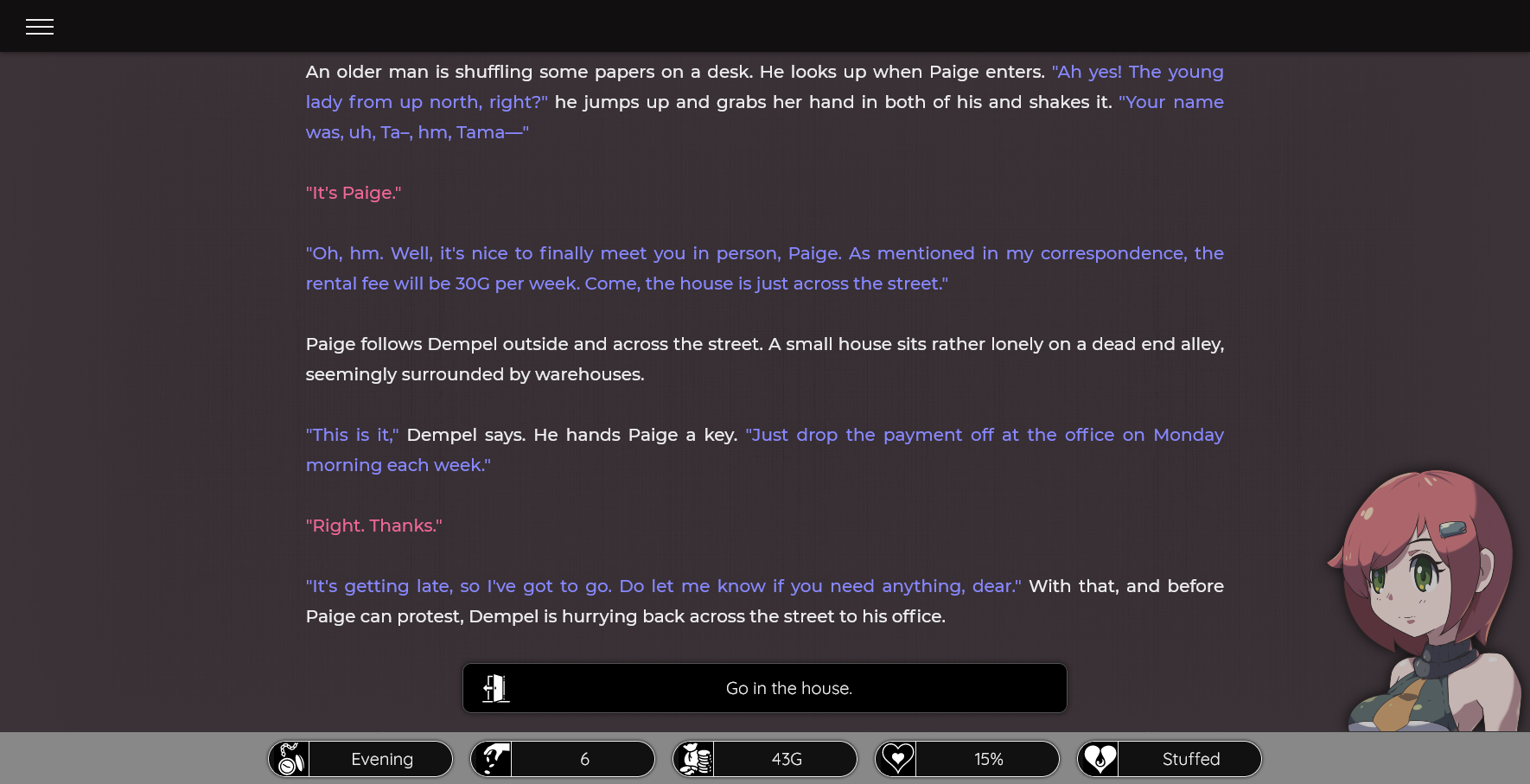 You can play for free online, but by joining on Patreon, you can receive the latest builds first, among other benefits and perks.
Story and Gameplay
In Succubus Stories you play as a peasant girl turned succubus, plotting her revenge against the powerful people who ruined her life and stole her family's land. She needs to consume a certain bodily fluid to survive, and has to manage her ravenous lust as she gets closer to her goals.
The game has a central narrative, but the primary goal of the game is to give players a lot to do and a lot to work toward with an open-ended structure where players can progress at their own pace. Players will need to manage their notoriety and money through prostitution, sex, diplomacy, alchemy, and business.
Features
Dynamic sex scenes.

Each scene is built from hundreds of combinations of kinky descriptions with several player-controlled options across every scene, meaning even repeated encounters are always fresh, fun, and unique.

A fun story.

Enjoy a sexy, light-hearted narrative.

Mechanics driven.

Manage gold, create potions from leftover...food, and enjoy a great deal of control over sex scenes, dialogue options, and daily life.

Choices matter.

Shape the characters and the world through your decisions, and explore the many different paths to each of your goals.

Deep customization and progression.

Develop new fetishes and kinks, invest in stats, and use potions and magic to build up your character and her strengths and weaknesses.

Play anywhere.

Play the game on the web, on your phone, on your PC, or anywhere you want (that isn't work).

Play one-handed.

The game features a suite of intuitive keyboard controls, and is also playable with mouse only.

It's about sex.

All of the mechanics revolve around or come back to shagging. ;)
Planned Features
Dozens of kinks and sex acts.
Support for mods and custom art packs, with mod tools and other software available free to all users. These features will not be available in the web version, only in the executable releases.
Post game content, including a new game plus feature.
Six different endings.
Gallery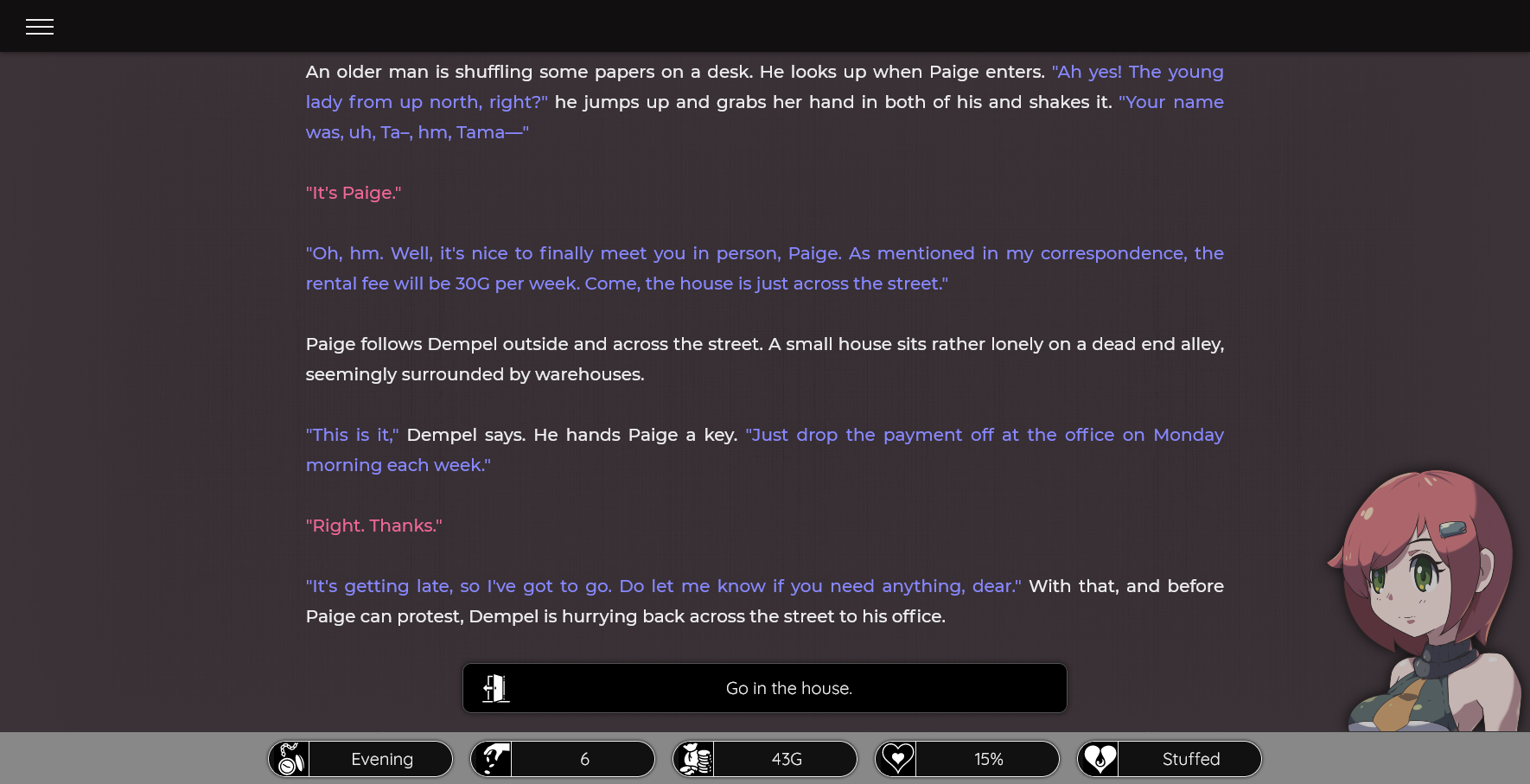 This is the game's basic user interface.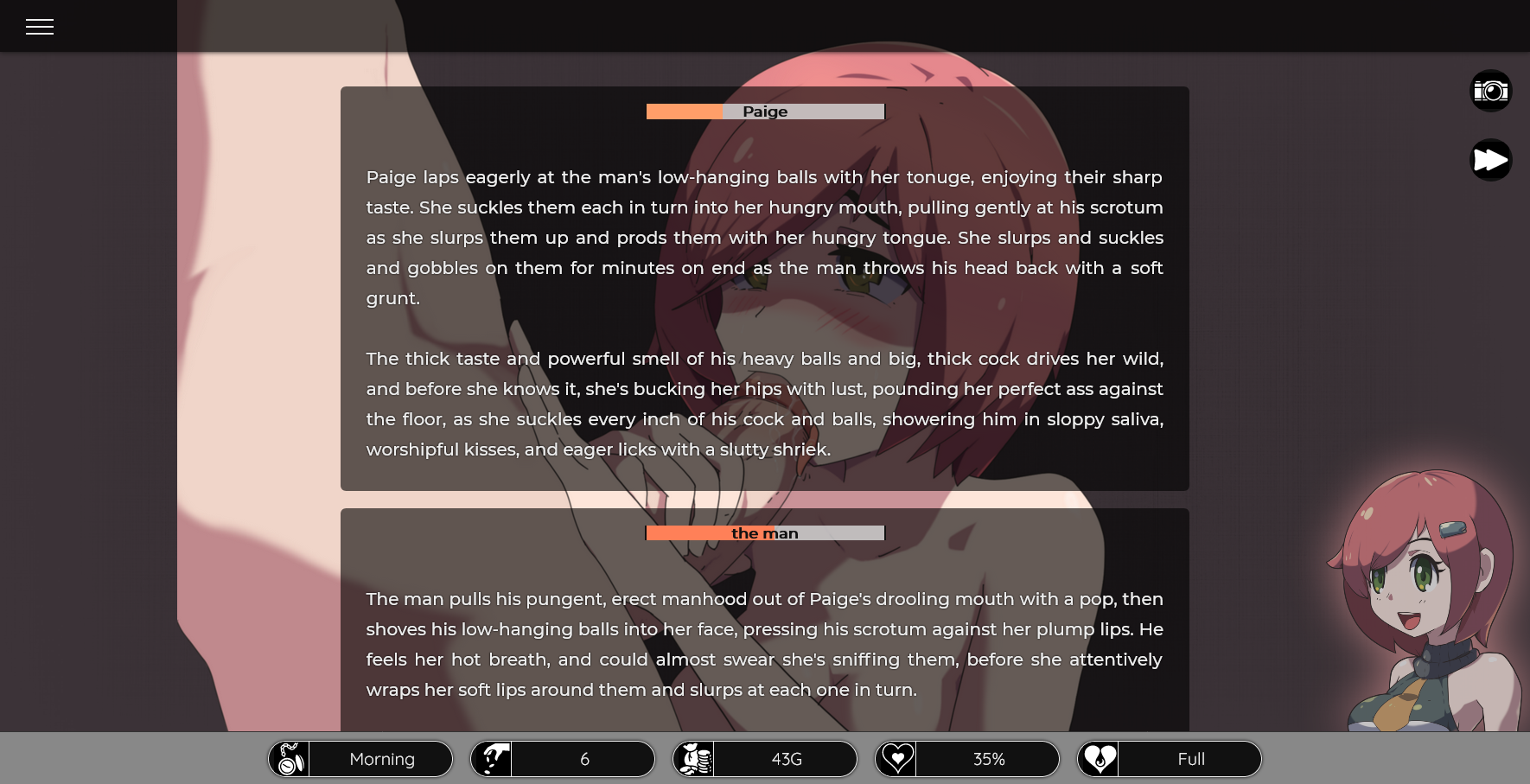 An example sexual encounter—in this case a blowjob.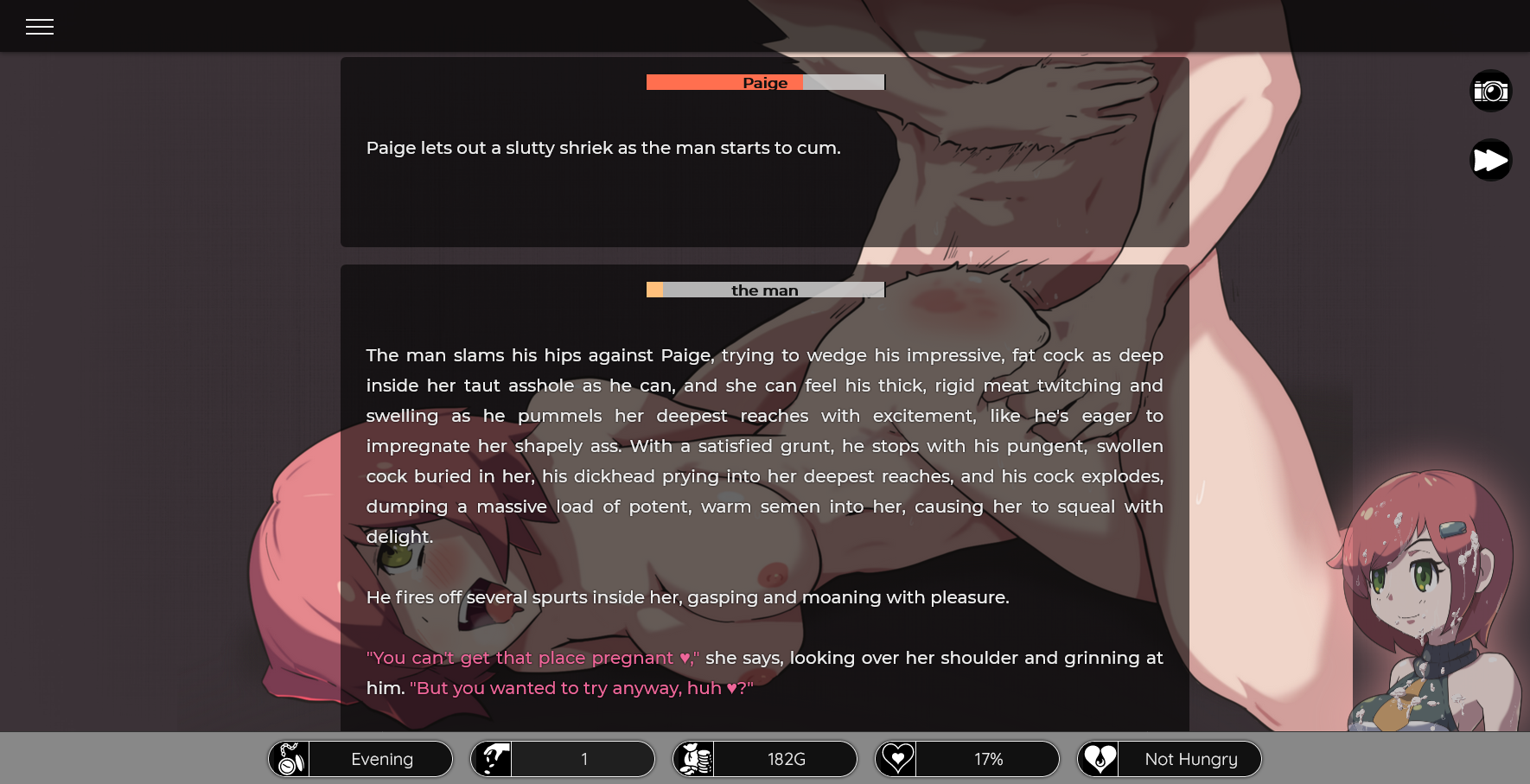 An example of how orgasms are handled in sexual encounters.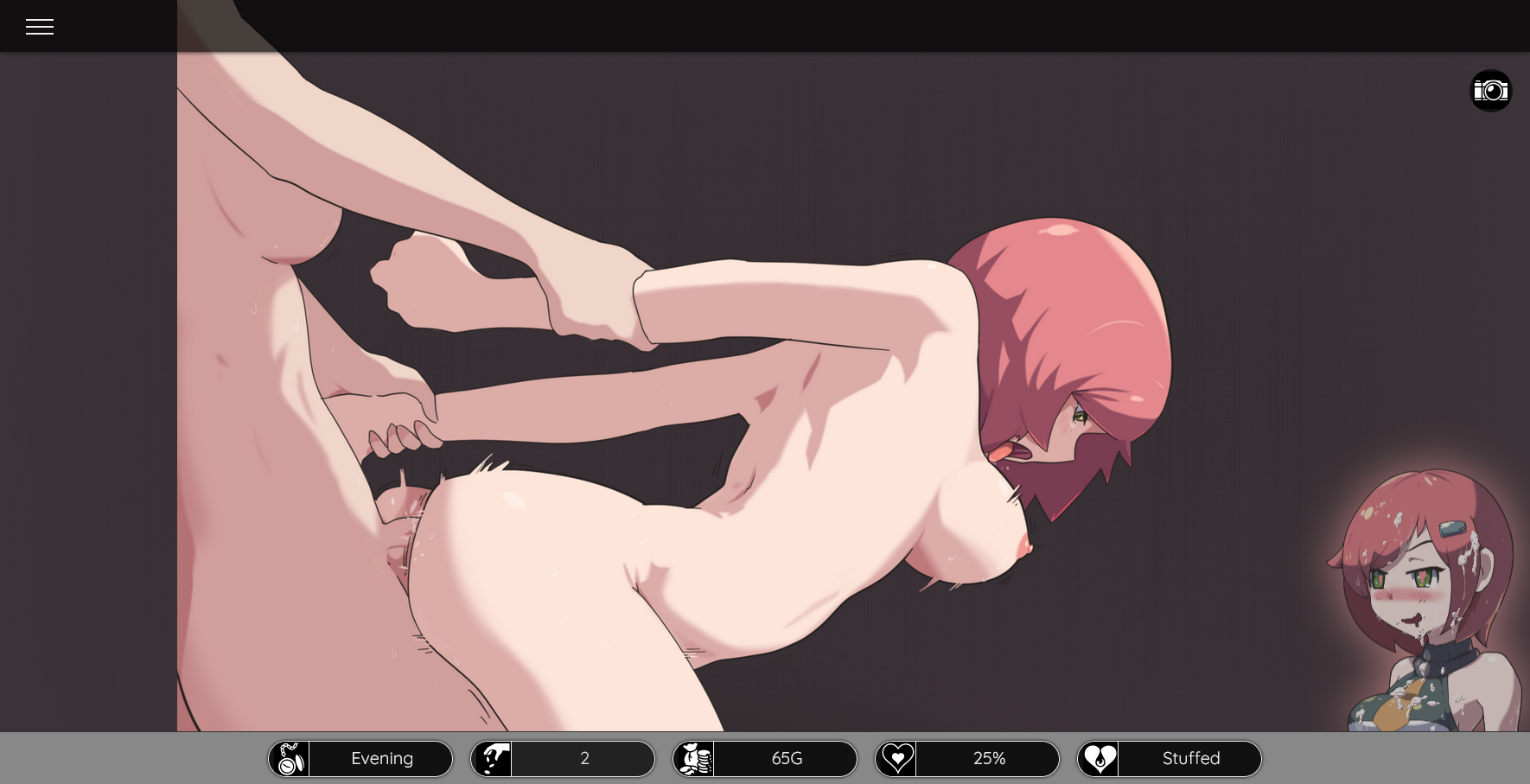 You can hide the text overlay at any time to get a clearer view of the renders.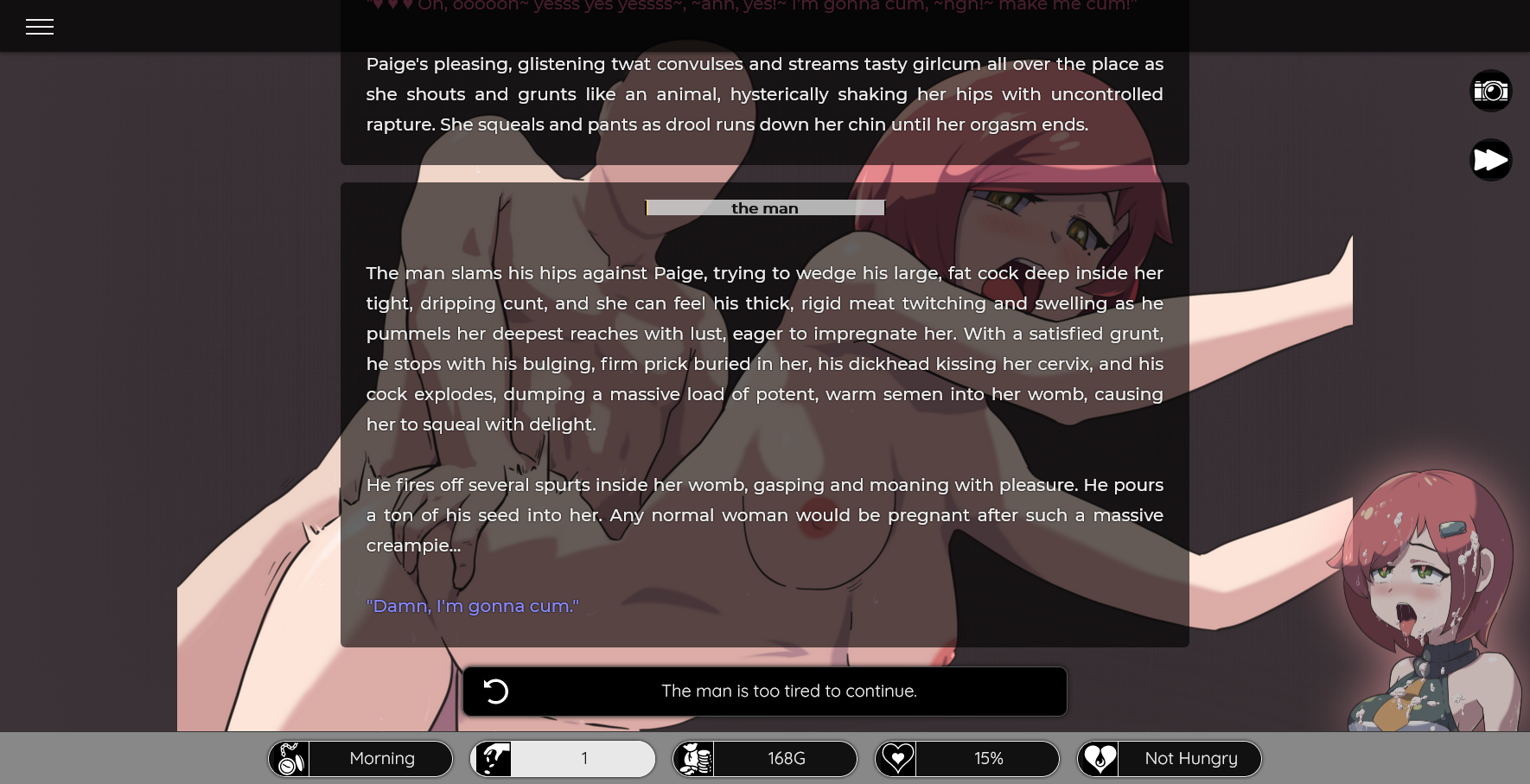 Partners will eventually run out of stamina, ending the encounter.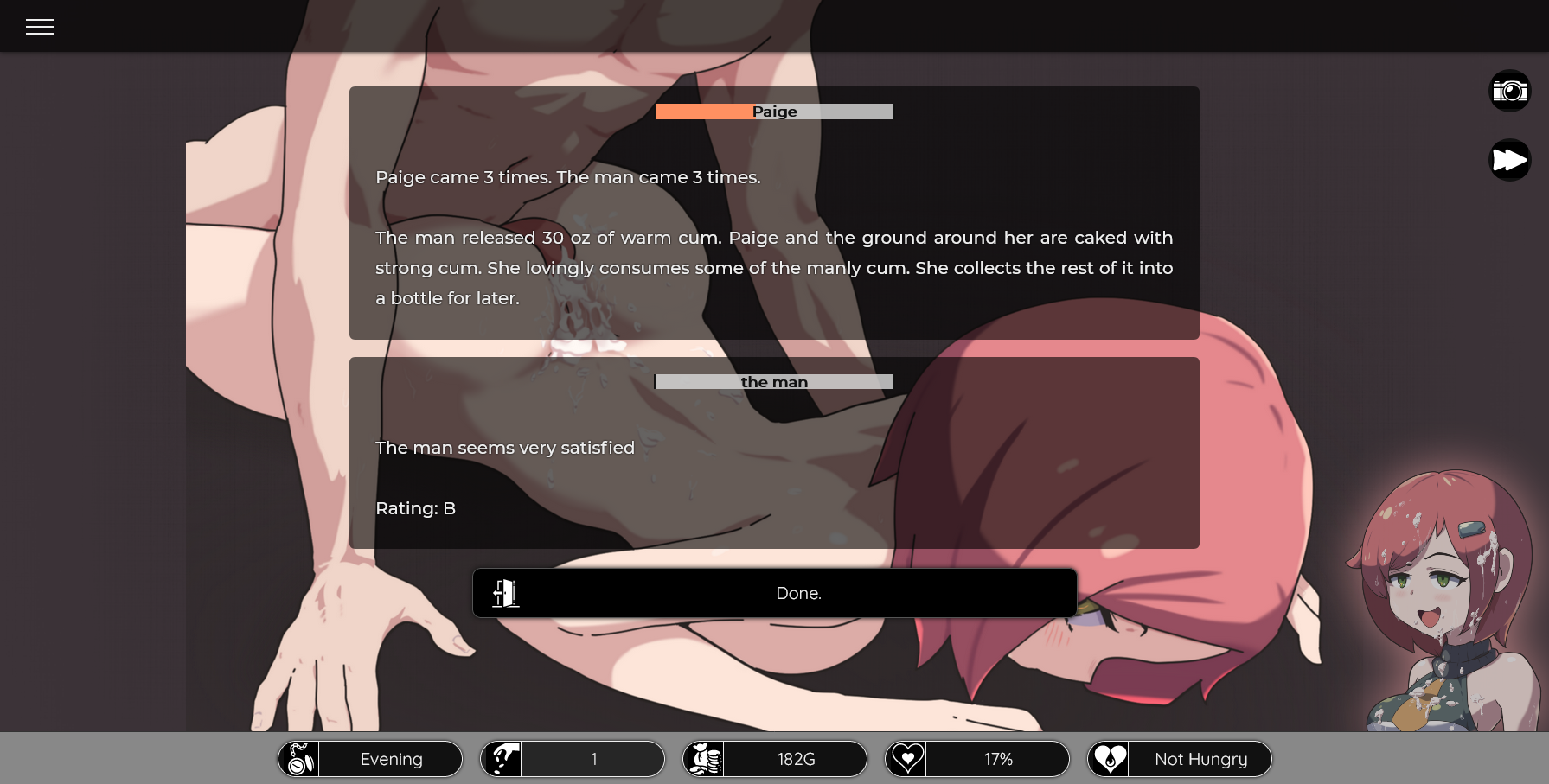 An example of what the end screen looks like after a sexual encounter finishes.