Succubus Stories
Modding Guide
Succubus Stories supports mods as of v0.10.0 (released in August, 2021). Mods are only possible in the patron edition of the game, and require the Windows executable, you cannot mod the web version. Mod support will eventually come to the free edition of the game, but there's no ETA on that yet.
Important Note:
The tools to create mods are not available to users yet. These will be coming soon.
Installing Mods
This guide will cover how to install mod files for use with Succubus Stories. Mod files usually have the extension .sbc. You can place mod files anywhere on your computer, but for performance reasons, it's recommended you place the file on the same drive as the game's executable.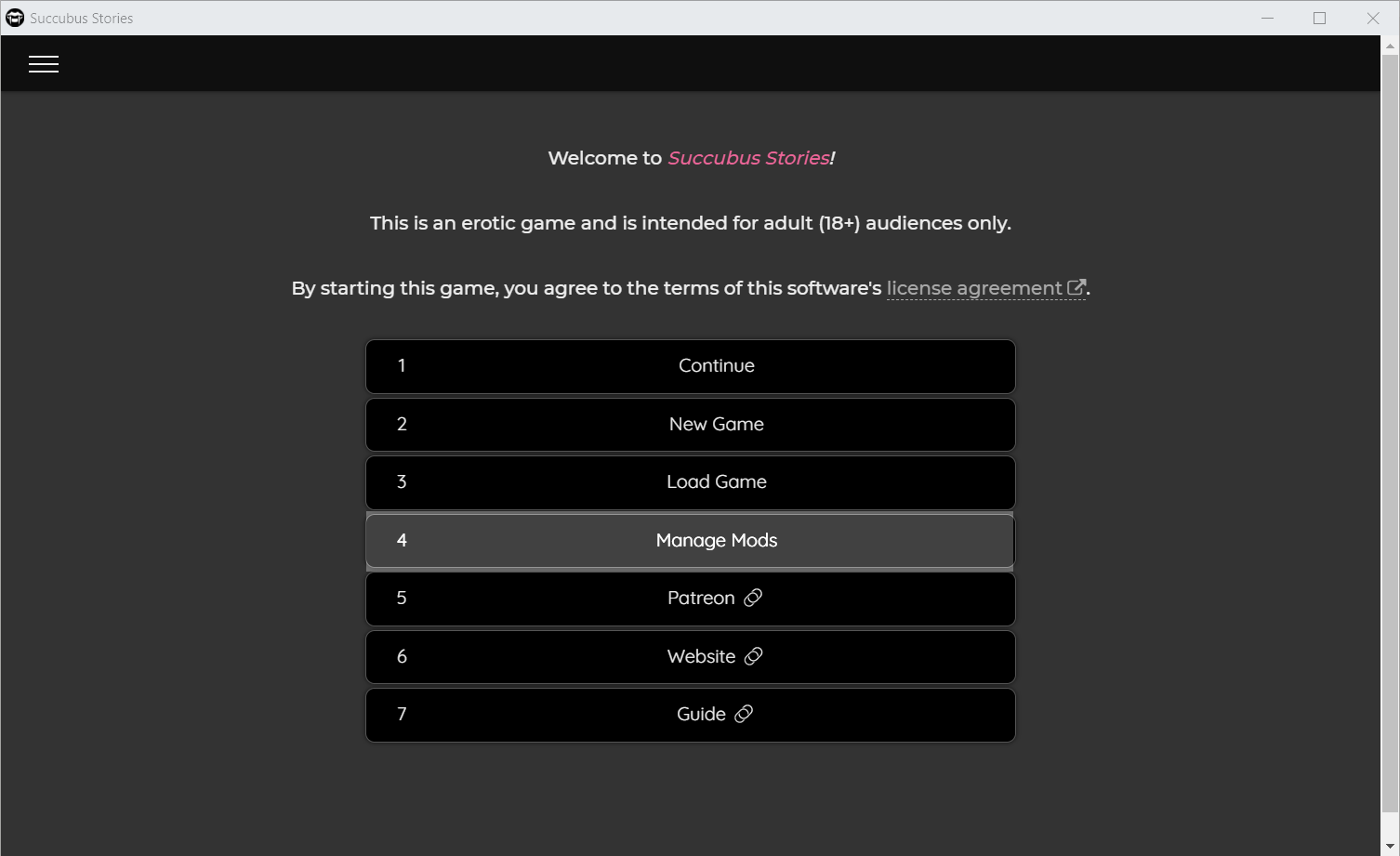 Start up the game as normal, and on the main menu, click "Manage Mods" to open the mod list interface. Click the + Add a mod file. button. A file explorer interface should come up. It may take a second or two, you do not need to click more than once. Using the file explorer, navigate to a mod file on your computer and select it.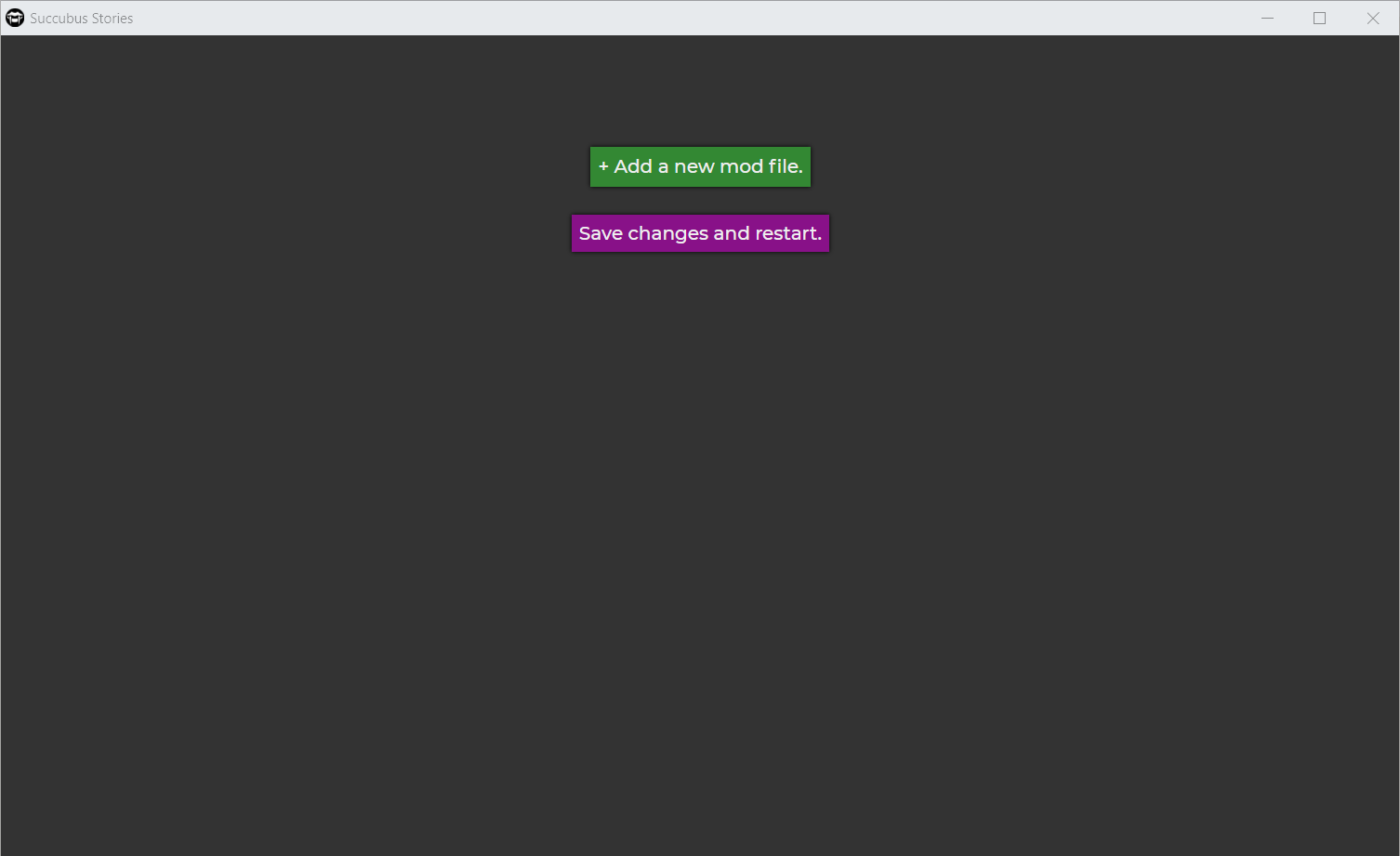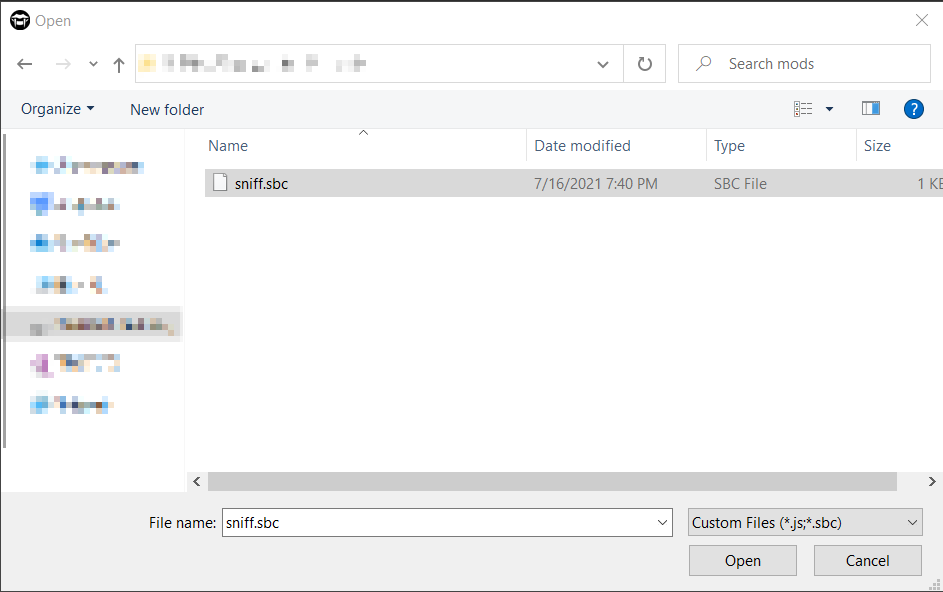 The mod's file name should now appear in the mod list. Once you have installed all the mods you want, click the Save changes and restart. button. The game will restart and return you to the main menu.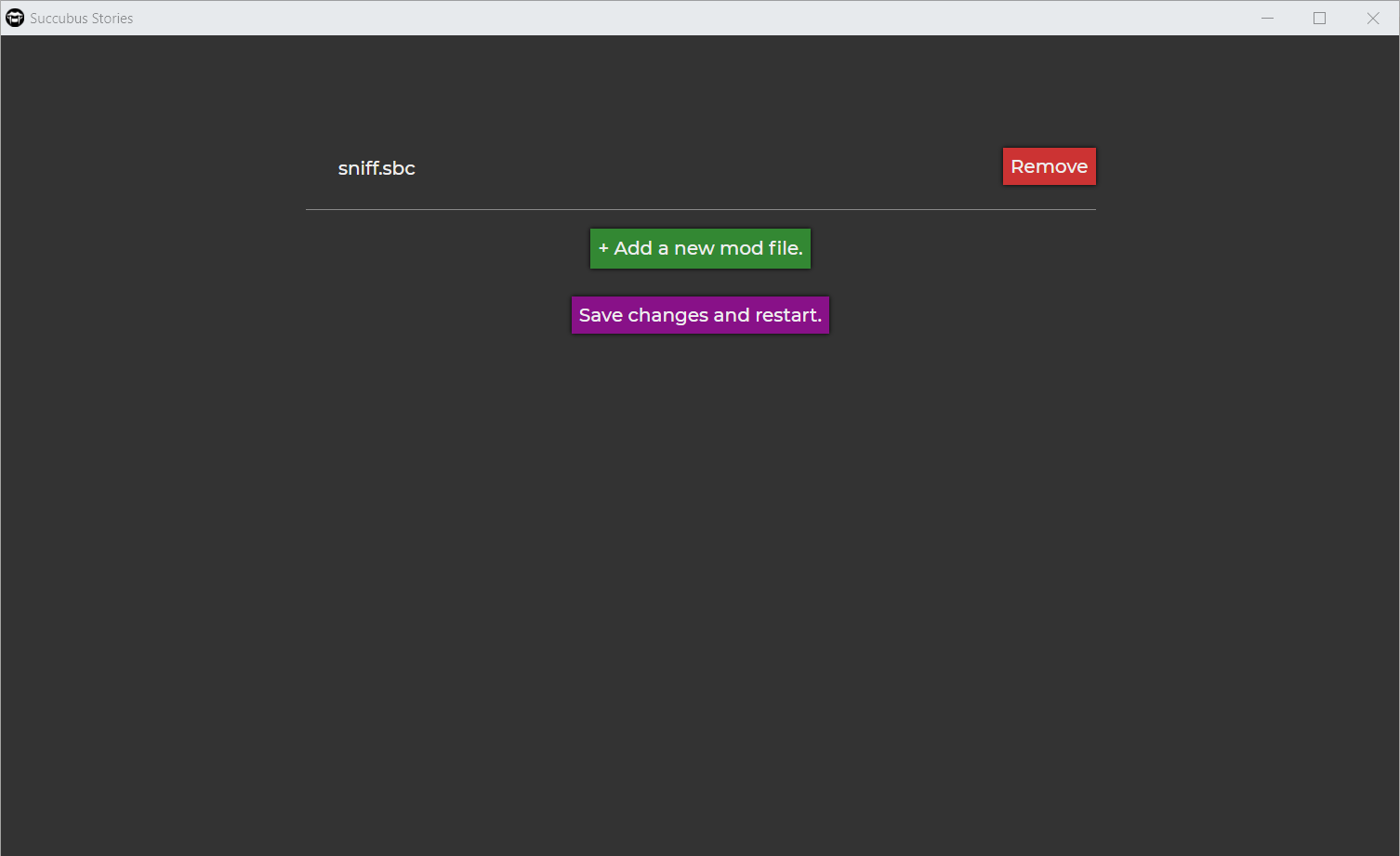 You can now play the game as normal, and the modded content should appear as appropriate.
Notes and Tips
If you move a mod file or delete it, the game will no longer be able to find it. If this happens, the mod will not be loaded even if it appears in the mod list.

The remove button next to each mod's file name can be used to uninstall a mod file.

If two mods have the same file name, you can tell them apart by clicking on their names to see a complete file path. However, you can freely rename mods without altering their functionality, and should do so before installing them if they have the same name.

You should always leave the mod list interface via the

Save changes and restart.

button. Closing the interface or trying to leave in some other way could corrupt game or mod files (though saves should be fine, so you can just reinstall anything that is corrupted).

You can replace a mod file with a different one by overwriting the file at the registered file path, so you do not have to uninstall and reinstall a mod to update it, just replace the file.

Since mod files can run arbitrary code on your system, some care should be taken in ensuring you can trust the author and distributor of a mod file.

The mod system accepts JavaScript (

.js

) files for debugging reasons. You should absolutely not load random JavaScript code into the mod system.

You download and install mods at your own risk.

Modding always carries with it some risks, from messing up your game saves to bricking your computer.
Creating Mods
This section will be updated in the future after mod tools are released to patrons.